Horror is a genre that is often misunderstood. It is not simply about jump scares and gore, although those elements can certainly be a part of it. Horror is about suspense, about building tension and unease until the reader is begging for release. It is about creating an atmosphere of fear and dread, about playing on our greatest fears and darkest desires. It is a genre that can be funny, Tragic, or, yes, even romantic. Here are Top Must Read Horror Books by Indian Authors that can make you feel scary anytime.
Many people enjoy reading horror books. For some, it is a way to escape the reality of their everyday lives. Others enjoy the suspense and fear that these books evoke. Regardless of the reason, horror books are a popular genre.
While some people may enjoy the occasional horror book, others may find that they are drawn to this genre. There are many different subgenres of horror, each with its own unique blend of suspense, fear, and excitement. Whether you enjoy reading about ghosts, vampires, zombies, or other supernatural creatures, there is a horror book out there for you.
Natasha, Riya, Anjali and Katherine were best friends in college – each different from the other yet inseparable – until that night.
It was the night that began with a bottle of whisky and a game of Ouija but ended with the death of Sania, their unlikeable hostel mate. The friends vowed never to discuss that fateful night, a pact that had kept their friendship and guilt dormant for the last twenty years.
But now, someone has begun to mess with them, threatening to reveal the truth that only Sania knew. Is it a hacker playing on their guilt or has Sania's ghost really returned to avenge her death?
As the faceless enemy closes in on them, the friends come together once again to recount what really happened that night. But when the story is retold by each of them, the pieces don't fit. Because none of them is telling the whole truth . . .
That Night is a dark, twisted tale of friendship and betrayal that draws you in and confounds you at every turn.
Simone Singh is a feisty IPS officer who would rather spend her days locking up criminals than apologizing for her lack of social skills. Freshly back from an unjust suspension, Simone is forced to team up with DSP Zoya Bharucha, an empathetic officer who's as loved in the police force as Simone is shunned.
Tasked with hunting the Doll Maker-who dresses up her victims as pretty Barbie dolls and displays them in glass cases-both must set aside their differences and work together as one team. But Simone and Zoya know that time is running out to piece together the clues as the Doll Maker has made it clear that she has just begun.
Riveting and relentlessly paced, The Girl in the Glass Case is a jaw-dropping, psychological crime thriller that will keep you guessing till the last page.
From the haunted rocking chair, Shaheen Kazi takes you on a horrific journey of some of the more haunted stories she heard from her family, friends, and personal experience. Cemeteries and graveyards are where the dead are laid to rest… but are they always at rest? On the quiet road, a lady who looks alive can come to you and seek help, and then you realize that the story is different. In a vacant gymnasium, you can feel the presence of a creepy companion. What are you going to do? Board with 26 letters, ten numbers, and a few simple words with a bit of company from the spirit world, of course. A fun picnic turns into a spooky experience with a runaway situation; what would you do running screaming and never look back? Or do you prefer to stick around and investigate? A fantastic collection of stories, published by Evincepub Publishing, for everyone who enjoys a bit of horror. But be careful; many of these stories are not only going to shake your Imagination but also haunt you in your sleep. Get ready to be disturbed-greatly disturbed.
Also Read: Top 5 Best Books on How to Sell
India is not just a nation of Gods and Goddesses but also of ghosts and evil spirits. We believe in them very strongly. These real life paranormal and ghost stories from India are not intended to scare anyone but to narrate a set of events that have occurred in real life and ponder upon why certain things happen without any logical explanation. They are supposed to be a collection of events that have occurred in real life therefore please expect some stories to end on a bad note and without any reasoning or logical explanation.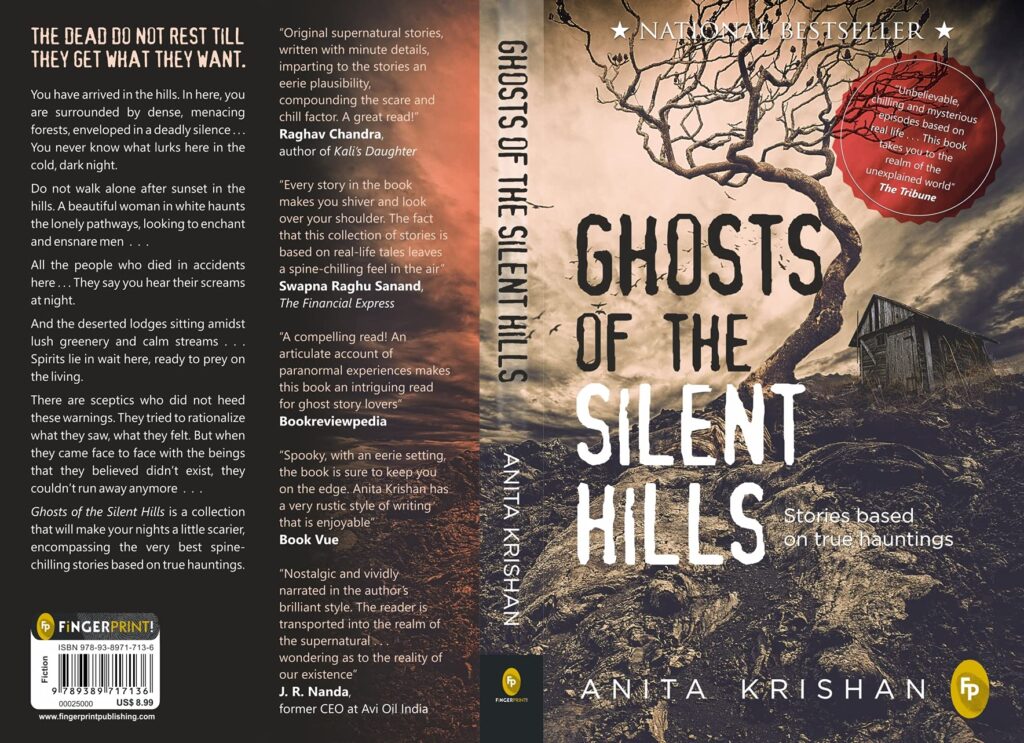 The dead do not rest till they get what they want. You have arrived in the hills. In here, you are surrounded by dense, menacing forests, enveloped in a deadly silence… You never know what lurks here in the Cold, dark night. Do not walk alone after sunset in the hills. A beautiful woman in white haunts the Lonely pathways, looking to enchant and ensnare men… All the people who died in accidents here… They say you hear their screams at night. And the deserted lodges sitting amidst lush greenery and calm streams… Spirits lie in wait here, ready to prey on the living. There are sceptics who did not heed these warnings. They tried to rationalize what they saw, what they felt. But when they came face to face with the beings that they believed didn't exist, they couldn't run away anymore… Ghosts of the silent hills is a collection that will make your nights a little scarier, encompassing the very best spine-chilling stories based on true hauntings.
Also Read: Self Publishing: A Great choice of Up-and-Coming Authors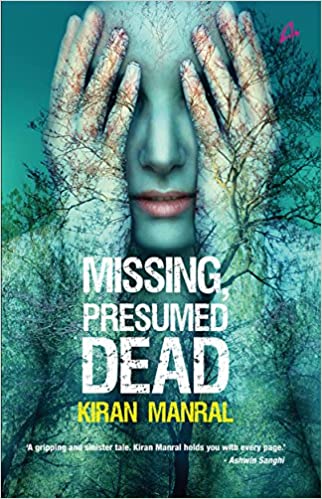 In a dysfunctional marriage, it may seem convenient when the wife commits suicide, but things aren't always what they seem… Battling both a fractured marriage and the monsters in her cranium, Aisha leads a sequestered life on the outskirts of a town in the hills of North India. She struggles to stay functional, and tries to wean herself off the pills that keep her from tipping over the edge. Meanwhile, Prithvi, the husband she once loved, seems as eager to be rid of her, as she is to flee from him. Only her children keep her tethered to her hearth. One rainy afternoon, Heer, Aisha's half-sister, her father's illegitimate daughter from another woman, appears. Despite her misgivings, Aisha goes into town and never returns. Seemingly unperturbed, Heer slips into her missing sister's shoes effortlessly, taking charge of the house, the kids-even Prithvi, who responds to her overtures willingly. A note found in Aisha's wallet states that she has killed herself, although strange happenings leave room for doubts. But, if she is not dead, where is Aisha? Did she really commit suicide? has she been abducted, or is she hiding? Why does Prithvi not grieve fr his deceased wife? And why does Heer vanish without a trace one day, leaving no forwarding address? Examining the destruction a dystopian marriage and mental illness leave in their wake, 'Missing Presumed Dead' confronts the fragility of relationships, the ugly truths about love and death, and the horrifying loss of everything we hold dear, including ourselves.